The Institute of Electronics and Digital Technologiesis a public laboratory that brings together research teams from CentraleSupélec, CNRS (INSIS), Université de Rennes 1, INSA Rennes, and Université de Nantes.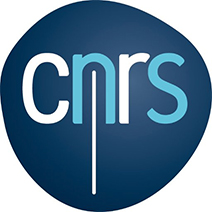 IETR also welcomes associate researchers through host agreements (UBO, ESEO Angers, and the French Institute of Science and Technology for Transport, Development and Networks). In total 380 instructor-researchers, engineers, PhD students and administrative staff work at the Rennes Atalante Science Park.
CentraleSupélec has three research teams present.
Control
The aim of the team is to propose algorithms to control large scale network systems. Considering that it is interesting to anticipate known reference trajectories and disturbances and to take into account constraints and multi objectives, most activities are based on Model Predictive Control. In order to deal with the complexity of the considered systems, hierarchical and distributed control is primarily studied. Special attention is paid to the control of hybrid systems that involve both continuous and logical behaviors. These projects are mainly applied to energy management and distributed generation integration. Energy management in buildings requires a tradeoff between energy consumption and the occupants' comfort, but also integration of local renewable sources and responses to grid demands. It is then necessary to control more complex systems that are set up in buildings and to optimize multi-objective criteria such as energy, power, comfort, CO2 emissions and lifecycle.
Highlights
The "Smart and Secure Room" is a component of the hardware cybersecurity new IETR testbed, developed in collaboration with the Signal & Communication Department and IRISA CIDRE team. It will allow the study of cybersecurity problems in distributed energy control architectures (production, consumption, storage).
Key Figures 2014
Faculty members: 8
PhD Students: 5
Post-Doc : 1
rank A publications (Source : web of science) : 12
Contracts: 87 k€
 
ACADEMIC PARTNERS
Rennes 1 university
TU Delft
 
INDUSTRY PARTNERS
CONTACT
Web site : https://www.ietr.fr/departement-automatique
Leader: Romain Bourdais
Tél : (+33) 2 99 84 45 04
Fax : (+33) 2 99 84 45 99
Mail : romain.bourdais@centralesupelec.fr
AIMAC, Artificial Intelligence for Multimodal Affective Computing
In the area of Affective Computing, the focus of Aimac is to analyze, synthesize and track emotions. The team develops tools drawn from Artificial Intelligence (Auto-encoders and GANs) applied to the fields of image, voice and text.
HIGHLIGHTS
World first awake neurosurgery, in partnership with Angers hospital. (https://www.centralesupelec.fr/fr/chirurgie-eveillee-sous-realite-virtuelle)
Key figures
Faculty members: 3
PhD Students: 6
Post-Doc : 1
rank A Publications (Source : web of science) : 7
Contracts : 110 k€
 
Academic partners
Cognac G UMR
Institut de Recherche Biomédicale des Armées
Institut Maupertuis
ENIB
 
Industry partners
CONTACT
Web site: https://www.ietr.fr/equipe-aimac-artificial-intelligence-multimodal-affective-computing
Leader: Renaud Seguier
Tel: (+33) 2 99 84 45 35
Fax: (+33) 2 99 84 45 99
Mail: renaud.seguier@centralesupelec.fr
SIGNAL & COMMUNICATION
The Signal and Communications Department of IETR is made up of two thematic teams: the SIGNAL (SIgnal processinG aNd ALgorithm) team which brings together skills around signal processing, algorithms and digital communications, and the ASIC (Architecture, Systems, Infrastructure and electroniCs) team which brings together skills around on-board electronic systems and architectures.
Highlights
Apart the fact that 2014 was the 10th year of SCEE team (a special day has been dedicated to this event the 27th of June), three events marked 2014: first, SCEE organized the third edition of NextGWin conference held in Rennes. A worldwide panel of 20 top level invited speakers gave a large overview on further green wireless networks and especially 5G. Second, SCEE organized a Spring School of Newcom# Network of Excellence whose topic was based on flexible multicarrier systems. Third, SCEE was part of ISWCS 2014 conference organization as Chair. Two research projects in which SCEE is partner have been selected for funding by the french national research agency (ANR): SOGREEN (Smart Grids and Cognitive Radio) and ACCENT5 (Device-to-Device Communications for 5G).
Key Figures
Faculty members: 7
PHD Students: 14
Post Docs: 4
rank A Publications (Source : web of science): 22
Contracts: 450 k€
Academic partners
Zhejiang univ., Patras univ., Poznan univ., Supcom Tunis, CTTC, KTH, Macquarie univ., Lebanese univ., Trinity College of Dublin, Technical univ. of Sofia, INSA Rennes, IRISA, Telecom Bretagne, ESIEE, ENSEA, CNAM, CEA.
 
Industrial Partners
CEA, Orange Labs, Thales, Teamcast, Enensys, Alcatel, Zodiac.
Contact
Web site: https://www.ietr.fr/departement-signal-communications-sc
Leader: Yves Louët
Tel : (+33) 2 99 84 45 00
Fax : (+33) 99 84 45 99
Mail : yves.louet@centralesupelec.fr