The Laboratoire Matériaux Optiques, Photonique et Systèmes (LMOPS) is composed of 39 permanent members, among which 20 researchers from Lorraine university and 6 from CentraleSupélec, along with 15 PhD students ans as many invited researchers.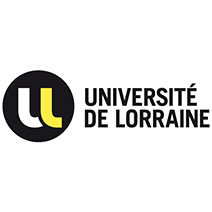 The laboratory is situated on the Metz Technopôle campus. In 2016, the LMOPS laboratory went through an evaluation and proposal time period with an eye set towards the 4 past years, while the other is trying to shape the future. Its three research groups blossomed into four groups respectively devoted to Optical Materials, Photonics, Optical Raman Control and Measurement, and Photovoltaic Systems, all this within a renewed management aiming at a better integration of the best of both the Lorraine university and CentraleSupélec. In parallel, 2016 saw the birth of Lorraine Université d'Excellence, a project fostered by Lorraine university thanks to state I-SITE grant.
The LMOPS laboratory, along with its local and university partners, the GeorgiaTech UMI, the Jean Lamour Institute and the Nancy CRM2 Lab, submitted an IMPACT project devoted to nanomaterials and sensors. This project also includes an academic program under which the LMOPS participated in renewing physics teaching in Metz towards engineering and applied optics and opto-electronics physics. Involved in many European and national programs as well as in several high-level consortia, the UMI 2958 develops its activities in three main areas of research with high-tech industrial applications in the aeronautic, automotive, biomedical, and energy sectors.
The Functional Materials research team
The Functionnal Materials research team is dealing with the growing of thin layer semi-conductor materials, as well as of bulk materials for non linear optics. A third and also important theme is devoted to fireproofing fire retardants made out of polymer matrices. The latter fire retardant research, though stemming from a fundamental basis, has developed a network of industrial contacts in the Saint-Avold region, named East-Moselle.
One of the particular originality of this work is the study of the effects of aging of fire retardant materials on flame retardancy of polymers. The bulk materials theme is devoted to the discovery and the fabrication of new bulk non linear optical materials which would be able to generate ultra-violet high intensity second harmonic lasers in a reliable manner. This study benefits from a crystalline fiber apparatus fabricated in the LMOPS laboratory which allows the rapid growing and study of test samples. Finally, the thin layer semi-conductor theme will focus on designing, simulating, optimizing and fabricating acoustic and opto-electronics devices, in collaboration with nearby UMI GeorgiaTech CNRS and Lafayette Institute, as well as with the Jean Lamour Institute in Nancy.
The Photonics research team
The Photonics research team main theme is non linear optics, a domain which is studied using a few distinct approaches.  Optically induced waveguides and the experimental link they allow between optics and quantum physics using the analogy between optical and quantum behavior equations are studied to provide efficient experimental ways to experiment otherwise unreachable quantum behaviors.
Spatio-temporal non linear dynamics are also investigated as they lead to an intriguing self-organisation property of light itself. The temporal side of these dynamics lead to chaos that could be use for ultra-efficient all optical encryption. The team has today gained an unchallenged international recognition with paper published in the prestigious Nature Photonics journal and has started a chair program on photonics with unprecedented funding from both the public and private partners of the laboratory.
The Raman Optical Control and Measurement team
As its name hints, the Raman team has gained national recognition on Raman spectroscopy, for which the LMOPS laboratory can provide a unique characterization platform. Several types of Raman spectrometers are available at various wavelengths as well as spatial and temporal resolution. The team has made its specificity on the coupling between Raman spectroscopy and other lengthy measurements in order to use statistical mathematics to correlate them and provide, thanks to Raman spectroscopy,  an easy real time access to an otherwise tricky measurement.
The Photovoltaic Systems team
The Photovoltaic Systems team is devoted not only to photovoltaic systems, which is its mainstream research, but also to more general renewable energy sources. It seeks to interconnect them in the most efficient way and has developed a recognized expertise on High Voltage DV Current interconnection lines which are software managed. They connect wind turbines to solar panels into a single optimized power source. In parallel, they use the skills which are available in the laboratory to analyze the very material and the aging of their solar panel.
HIGHLIGHTS 2016
35 published articles 
4 ANR projects
1 H2020 project submitted
75% of all researchers referenced in ORCID
100% published articles referenced in HAL
50% of all researchers can supervise PhDs
3 post-doctorate fellows
2 PhD co-supervised with foreign researchers
More than half the published papers co-authored with foreign researchers
 
KEY FIGURES 2016
teacher-researchers: 34
PhD students: 3
postdotoral researchers : 15
engineers, technicians and administrative assistants : 6
A publications (web of science) : 35
signed contracts: 578 k€
 
ACADEMIC PARTNERS
Institut Jean Lamour (IJL)
Laboratoire d'Etude des Microstructures et de la Mécanique des Matériaux (LEM3)
UMI2958 GerogiaTech-CNRS
Ecole des Mines d'Alès
Luxembourg Institute of Science and Technology
Laboratoire National de Métrologie et d'Essais
Universités de Bruxelles, Padoue, Osbnabrück, Yerevan, Moscou, l'Oural, Tlemcen...
Reseaux CNRS CMDO+ & Cristech
INDUSTRIAL PARTNERS
EDF SAGEM, ARKEMA, Airbus Group -GDI Simulations, Shasta Crystals, TOTAL
Contact
LMOPS
Website: www.lmops.univ-metz.fr
Directeur : Nicolas Fressengeas
Tél : +33  3 72 74 88 03
Email: nicolas.fressengeas@univ-lorraine.fr
Marc Sciamanna
Tel.: +33 (0)3 87 76 47 05
Email: marc.sciamanna@supelec.fr